Basketball is undoubtedly one of the most popular sports in the world. Flat-footed players might experience mild pain and discomfort on an action-packed day at the court.
It's very easy to develop painful symptoms after a long day of playing basketball if your feet are flat. Fortunately, there's a solution: find the right pair of shoes. Studies conclude that the use of appropriate arch-supporting footwear is an effective treatment for the negative effects of pes planus, or flat feet.
Best Flat Feet Basketball Shoes – Top Picks
When people look for the best basketball shoes on the market, there is no definitive right or wrong answer. It's simply impossible for one shoe to fit different types of feet and it also comes down to personal preference. We've reviewed some of the best basketball shoes for flat-footed players to help you decide.
However, you don't have to worry about this. We have painstakingly reviewed and selected shoes that can offer you excellent arch support, solid stability and control, and shock-absorbing properties.
Best Basketball Shoes for Flat Feet Reviewed
What should people look for in flat feet basketball shoes? The shoe needs to form properly to a player's foot. That means supporting feet that don't have arches. Having the ability to absorb impact with a soft, durable outsole. Below are ten of the best basketball shoes for flat feet, with five of them coming from the worldwide basketball shoe leader Nike.
1. Nike Men's Air Jordan XXXII
Do you want to stand out while on the court? Try the Nike Air Jordan XXXII shoes and you won't be disappointed. They create a real distinction between players on the playground.
The first impressions clearly show that Nike's designers went the extra mile in creating a perfect balance between innovation and elegance. Notwithstanding, they maintained Nike Air Jordan II's essence and made a forward step in footwear engineering.
Nike Air Jordan is a clear example of a marriage between advanced technology and new materials in the footwear manufacturing industry. The unique knitting structure of the shoes allows the laces to vanish from the outside while still providing your foot with excellent support.
2. Nike The Air Overplay IX
These shoes are for those who crave both looks and superb performance. The stylish pair's look isn't too expensive but is modern enough to attract onlookers. Coming in either wolf grey or dark black colors, they make a great combination with tracksuits, shorts, and even jeans.
The lightweight, breathable materials that Nike used to make Air Overplay IX do not allow rain and wet grass to soak your socks. Remove the soul padding's thin layer and insert custom-made orthotics to enjoy maximum comfort.
On impact, it provides easy cushioning and minimal discomfort, if any, for flat-footed people because of the use of Nike Air technology on an enclosed heel.
3. Champion Overtime Basketball Shoe
If you want to prove that price doesn't always determine quality and comfort, consider Champion Overtime. Don't be surprised that you could get these comfy and durable foot gear for just a few bucks. And, they'll perform better than you anticipate.
The shoes' mesh lining and padded insole increases ventilation and rids them of moisture more quickly. Moreover, it provides freedom of movement and a fine stretch, a great advantage for flat-footed players.
Overall, this is great lightweight shoe if you are looking the best bang out of your back. They might not incorporate the very attractive design of most Adidas and Nike shoes but will provide an excellent, comfortable experience more than adequate for most players.
4. Adidas Performance Crazy Bounce
Featuring superb full-length Bounce cushion, these shoes provide unique impact protection on your heel and ankles. As the name suggests, wearing Crazy Bounce can make you feel like you're bouncing on the playground.
Players with flat feet will appreciate the excellent support these shoes provide, along with an the superb cushion and comfort that slowly adjusts to the shape of your foot.
The shoe's base features an extended trigger that provides maximum stability and peak energy return. Also, Crazy Bounce offers such a firm grip onto the surface that you can comfortably wear them both indoors and outdoors.
5. Adidas Performance Men's Crazy Explosive
These high-top shoes feature a combination of great looks and comfort. Adidas' use of the 'boost' cushioning technology in the inner sole ensures the pair provides sufficient support and energy, making them a perfect choice for flat-footed individuals.
As the name implies, the Crazy Explosive boost cushioning provides an optimal return of energy for an explosive style of play and top-notch performance in the court.
Its rubber outsole ensures that you're confident in every explosive play due to the high grip and stability it provides. Overall, these are great shoes for flat-footed players, that can help you achieve high performance in the court and still look great when using them casually.
6. NIKE Men's Zoom Evidence
The Nike Men's Zoom Evidence is a very affordable basketball shoe that works well for guards and big men. It doesn't have the latest and greatest technology, but it's a dependable shoe with a fairly flat sole.
It's basic design with very little of the mind-blowing technological advances of other Nike shoes. Despite these drawbacks, it has proven to be an outstanding pair of sneakers for flat-footed players due to its great arch support and comfort during extended plays.
Available in a ton of colors, this is a basketball shoe to buy for teams. It's also a shoe no one has to worry about tearing up too quickly, because it does have a durable overall build appropriate to use both indoor and outdoor.
7. Under Armour Men's Torch Fade Basketball Shoe
For the last few years, the Under Armour Torch basketball shoe has been one of the most consistent sellers for the company. It is a fairly simple basketball shoe overall, but it caters towards those players with flatter feet with a low to the ground feel.
The shoe has great breathability, and the upper does a great job molding to a player's feet. The shoes are not the lightest, but they do provide great stability on the court.
It's relatively bland design won't turn any heads and it's not the best pair of shoes in terms of comfort advancements either, but it provides great arch support and comfort for flat-footed players.
8. LI-NING Sonic VI Series CJ McCollum Basketball Shoes
Li Ning is still a company trying to make an impact in the United States. With more great, affordable basketball shoes like the Sonic VI, they are well on their way. Endorsed by Portland Trailblazers star CJ McCollum, it is one of the best basketball shoes for flat feet. The sole is very soft, yet responsive enough to cut and change directions with ease.
The cushioning is outstanding, its internal sock provides the right amount of comfort while still retaining high responsiveness and the right amount of tightness to make you feel properly connected to the shoes. These shoes really are as comfortable as they look.
Not everyone is going to be a fan of the high top, sock-like fit, but it does keep the foot very secure. It also comes in a low top version, for those wanting a different fit and a slightly lighter shoe.
The only downside of this shoe would be its sole. When playing in a dusty indoor court, its grip is greatly reduced. Furthermore, I would recommend using these shoes as little as possible outdoors, as the sole can deteriorate more rapidly when used on rough asphalt surfaces.
9. Nike Men's Hyperdunk X Team Basketball Shoe
The Nike Hyperdunk line has been around for years now, and every version seems to be better than the last. They have done a great job with the Hyperdunk X, producing a comfortable shoe that comes in almost any color imaginable.
Compared to the Nike Evidence earlier, this is a better overall shoe. It should be, since it does cost more, but the technology in this shoe is for a player who takes their game seriously.
The Zoom Air Unit around the shoe is really the defining feature. It makes the shoe very comfortable, even for those who have flat feet. It's easy to play in these for hours without feeling foot fatigue.
10. Nike Youth Air Force 1 High Boys Basketball Shoes
Any fan of shoes instantly recognizes the Nike Air Force 1. It is an iconic style sneaker, but it is still useful for those with flat feet on the court. Rasheed Wallace was known for only wearing Air Force 1s throughout his NBA career, even though it was considered to be outdated technology at the time.
These pair of shoes have proven to be an outstanding workhorse for that provides the basic needs for any basketball player while having a simple, solid, timeless design.
Yes, there are newer shoes out there to consider. Some just like the classics. From the premium level to the ankle strap, a player's foot is always locked in and ready to play
Read more: Best Basketball Shoes for Outdoor
Why are Special Basketball Shoes Needed for Flat Feet?
Selecting the right basketball shoes requires an understanding of the root cause of your condition. From inappreciable discomfort to immense pain and agony, the symptoms of flat feet are varied.
The condition isn't uncommon. You can observe flat feet from your childhood. You can either inherit or develop it through a number of factors, the commonest being wearing ill-fitting shoes.
Ordinary shoes don't have a supportive arch. Moreover, they exert immense pressure on the other parts of your foot. As such, they affect healthy posture and limit your movement, something that's very essential for every sportsperson.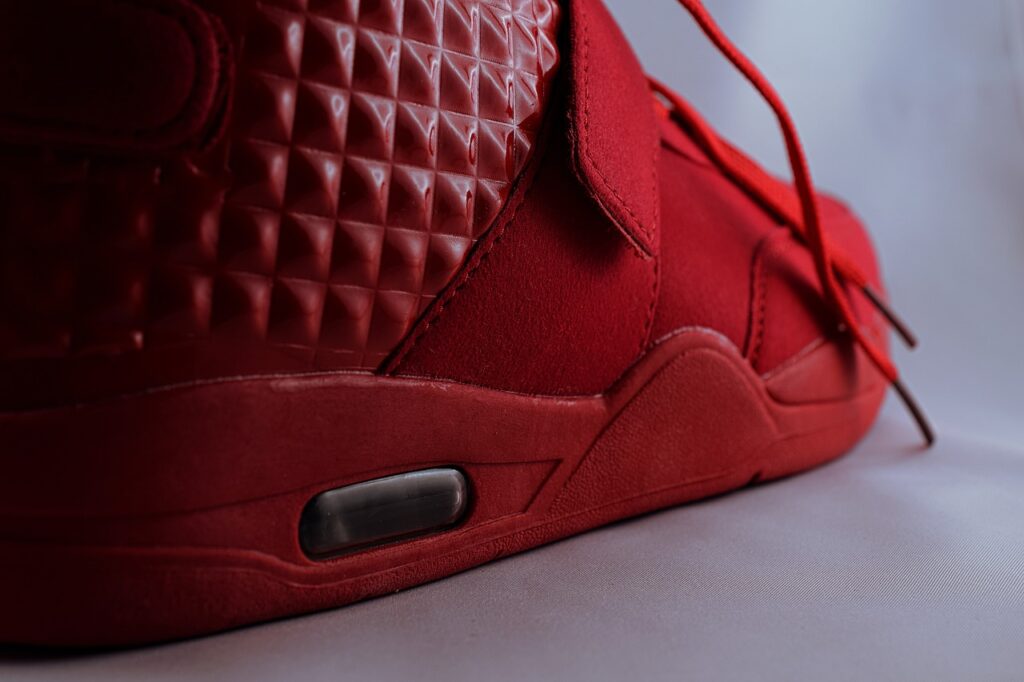 As you would expect, playing in ill-constructed shoes for a long time can damage your tendons and ligaments or lead to the swelling of the soles of your feet. Also, flat-footed individuals often walk and run with their ankles turned inward. This puts extra pressure on their knees and joints.
Fortunately, several companies have crafted shoes specifically for flat-footed people. As such, you're sure to get the best experience possible, whether you're an amateur or professional basketball player.
Of course, you shouldn't expect everyone to get a perfect pair of shoes. Besides, the process of selecting the best footwear for your feet's shape can be a bit daunting since there are so many options in the market.
Other considerations
Durability
Of course, any shopper wants a durable item when looking to purchase anything. Shoes are some of the items that stand some of the hardest use and abuse of any consumer item we can think of, and much more so when we're talking about shoes used for a high-impact sport such as basketball. We are quite literally stepping and dragging them all day so we need a pair of shoes that stands up to that.
Nike and Adidas shoes are generally very durable, especially when they're specifically made for the rough abuse of basketball. Both manufacturers have decades of experience designing all sorts of equipment for athletes, and entire teams rely on their products. You can't go wrong opting for either of these brands.
Arch Support
Individuals with flat-foot conditions should strongly consider wearing the shoes with the best arch support possible support available. Studies conclude that the use of properly fitting, arch-supporting orthotics enhances the activation of the tibialis posterior muscle thus.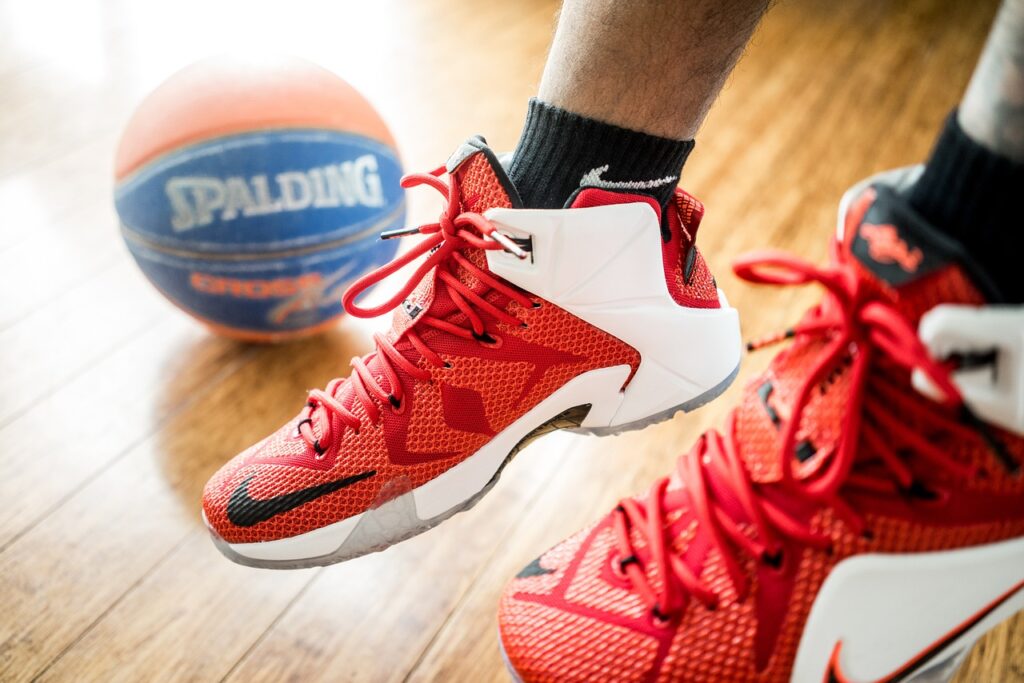 This means that arch-supporting footwear or orthotic accessories act as an adequate treatment for most of the undesirable side effects of pes planus, colloquially flat foot.
Some Final Thoughts
Proper footwear is important for the game of basketball. Players need the proper foot and ankle support while making quick turns, running and jumping all game long.
As good as these shoes are, they also have their own disadvantages. Most of them have various unique features but it's your decision to choose what you prefer. Are you fancy about custom arch supports? Most of these shoes have easily removable insoles
It's also important to consider your budget before going for any particular pair of shoes. Moreover, take your time to try an array of sizes and models until you finally get your perfect fit. More importantly, don't rush into putting away a shoe you have bought. Put it on long enough to determine if it provides you with enough support. Good luck.