Ankle injuries are an all too common occurrence in basketball. Even though basketball shoes are designed to prevent the chances of sprains and breaks from happening, most seasoned players have dealt with at least one sprain in their lives.
When more protection is needed, ankle braces can help. There are many options on the market, but basketball players need very specific ankle support to cut down the chance of an injury. Here is a look at seven of the very best ankle brace for basketball options currently available.
Best Ankle Brace for Basketball – Top Picks
While there is no way to completely eliminate the chance of an ankle sprain, shopping for the best basketball ankle brace can be extremely beneficial. A good ankle brace will not only act as support for someone bouncing back from an injury, but it will be a great preventative measure as well. What's the best way to shop for a specific type of brace? Here are a few factors to consider when looking around.
Best Basketball Ankle Brace – Reviews
McDavid Ankle Brace
McDavid is arguably THE name in sports medicine and protection. It should come as no surprise their top of the line ankle brace provides maximum support all around the foot.
The entire ankle is supported, but McDavid provides solid protection for the Achilles heel as well. Having stability throughout the foot can give basketball players a lot of confidence overall. McDavid is recommended by doctors a lot of times for players bouncing back from an injury. It works well for relief from ankle sprains, not to mention prevention down the road.
POWERLIX Ankle Brace Compression Support Sleeve
The first three ankle braces are for maximum support, but what if something more lightweight is preferred? This option from PowerLix feels almost exactly like a sock. It doesn't provide quite the same level of support as the McDavis Ankle Brace, but most are shocked by how stable their feet and ankles feel.
With the sleeve build, this option also helps with blood circulation and swelling. That makes it a great option for injury prevention and recovery. They are so lightweight that it just makes sense to throw them on before hitting the court.
Med Spec ASO Ankle Stabilizer
The Med Spec ASO Ankle Stabilizer has evolved into one of the best options available today. The company has found a way to provide high-level support that is lightweight, and pro athletes in various sports wear the brand regularly.
Having the ability to lace up, then velcro close gives each player superb stability. They are good to avoid ankle sprains, but also to help people have the needed stability to bounce back from a previous injury.
Zenith Lace-Up Ankle Brace
Zenith's ankle brace is very similar to Med Spec ASO, but just a little bit bulkier. This is not necessarily bad news, because some might prefer the extra padding (even if it adds a tiny bit of weight).
This is a very comfortable ankle brace for the level of support it provides. It is hard at times to find high-level support that is not much different than wearing an extra pair of socks. The ankle braces fit comfortably in the same size shoes players wear without braces.
Sleeve Stars Ankle Brace for Plantar Fasciitis and Ankle Support
For an even more affordable and lightweight sleeve option, it doesn't get much better than this option from Sleeve Stars. Each sleeve is very easy to take on and off, and the compression level can be tweaked midgame if needed.
Basketball players not used to wearing ankle braces might start with sleeves like these at first. There is virtually no added bulk, and the support is noticeable enough that it's worth the reduced injury risk.
Zamst A2-DX Strong Support Ankle Brace
Need amazing stability for every game and practice? These ankle braces are perfect for those people who can't seem to stay away from ankle injuries. If no other brace has worked in the past, give this one a try.
The Exo-Grid is the standard feature with this model. It is a dual exterior molded support structure that helps to prevent inward and outward ankle injuries. On the court, anything can happen, and these ankle braces do a better job than any to limit the damage.
Some players might find these a little too bulky, but it's worth it to those people who can't seem to avoid going down with an ankle sprain.
Crucial Compression Ankle Brace Support Sleeve
This is a very sleek sleeve that is easy to slip on or off. It's a lightweight, breathable brace that offers a solid amount of support. If a player has never had an injury in the past, it is a good first brace to invest in.
It's extremely affordable, so that's another positive when shopping around at first. Just a little added protection can help save a player from a serious ankle injury on the court.
Factors to consider when looking for the best ankle brace for basketball
Purpose
Since ankles are such a fragile part of the body, there are several purposes for actually wearing braces while playing basketball. Some coaches will recommend wearing ankle braces at all times, even if a person has no prior history of ankle injuries. There are specific ankle braces out there that help with providing extra stability without adding much extra weight.
If there was a fairly serious injury in the past, something a little bit bulkier might be needed. This will help lower the chance of another ankle injury as the body recovers. There are braces specifically to cover high ankle sprains as well, so consider where the pain is coming from before making a purchase.
At times, things can be a little bit confusing for shoppers. Always consult your doctor when coming back from a serious ankle injury. They will be able to suggest exactly what should be needed for ultimate protection.
Fit and comfort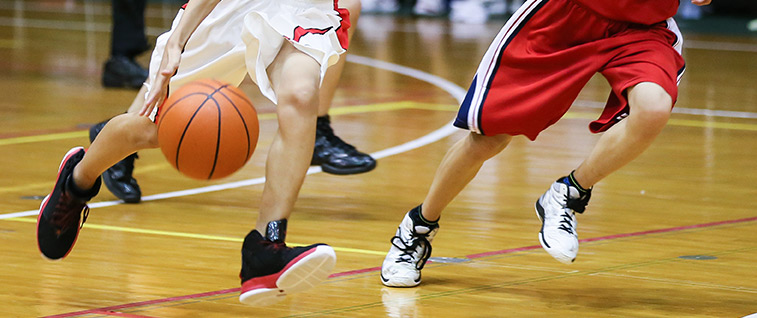 Those who aren't familiar with wearing an ankle brace might find it to be a little bit uncomfortable at first. Even the thinnest ankle braces out there are still going to add a little bit of weight to the legs. After a few sessions, the comfort level should go back to normal.
Fit is extremely important with ankle braces because they need to provide the right level of support. Make sure that the braces can tie or strap up tightly so that it can do its job and providing stability and protection. Of course, tying too tightly can cut off the circulation to the foot, so don't go crazy.
There are sizing charts available from every single company out there, but it is recommended to try ankle braces on if at all possible. This is not only going to help make sure that the proper size is purchased, but it will also give a person a better idea on what to expect when wearing with shoes.
Durability
There is a wide range of prices for ankle braces online and in stores. Some of the more trusted companies tend to have higher prices, but they also have a reputation of providing durable products.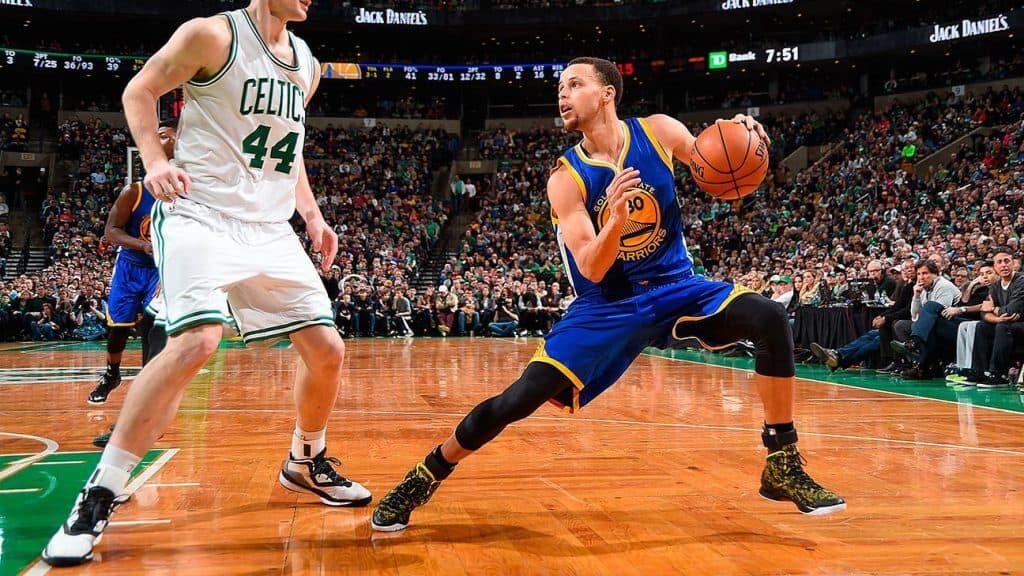 Ankle braces with inserts tend to last the longest, while ankle sleeves are not quite as durable. Generally speaking, the more material being used for the ankle brace, the better its durability.
Materials
The two most common materials used for a basketball ankle brace are Neoprene and fabric. A lot of it comes down to personal preference, as they both offer some advantages.
Neoprene is extremely flexible, and it allows a person to get a very close fit. It doesn't really breathe all that well, so those playing basketball in very hot conditions might find it to be too much.
A fabric or knit is going to breathe a little bit easier. That is good for the most part, but it won't provide the same type of heat insulation that helps with pain that Neoprene does.
The price for both materials are relatively the same, and the overall weight is similar as well. There is no definitive right or wrong answer with either material, but try both out if possible.
Final thoughts
Any person who has played basketball for an extended period of time has probably sprained their ankle at least once. With all the running, cutting, jumping and more, it doesn't take much to land awkwardly and feel instant pain.
A big part of staying healthy on the basketball court is taking care of the ankles. It is one of the most common injuries a person can go through, and it can keep a player sidelined for weeks or even months if severe.
Buying ankle braces won't make a player invincible, but it provides the best protection available today. No matter what skill level or age, ankle braces just make sense.